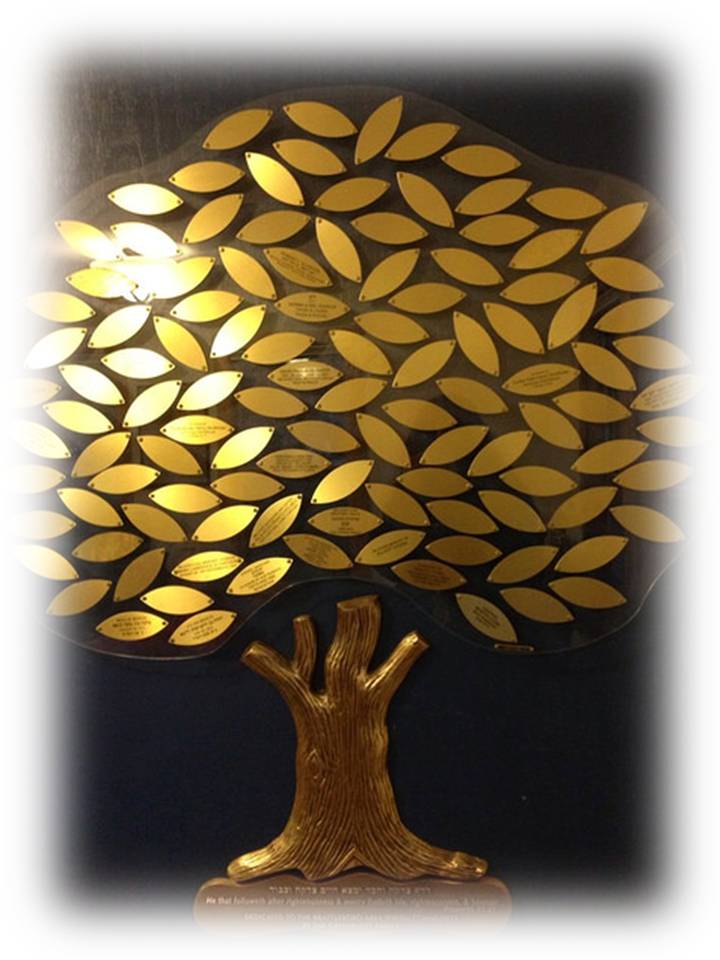 Each leaf on the Tree of Life contributes to preserving the legacy of BAJC. There are many reasons to do this: remembering a loved one, celebrating a simcha or special event (yours or someone else's), or simply adding your name or the name of others to the Tree.  The donation for a leaf is $250, and each leaf accommodates one to four lines of engraving in English and/or Hebrew.
The Tree of Life was donated by Pamela and Elliott Greenblott as a fundraiser for the BAJC building fund.
Contact Martha at marthadmin@bajcvermont.org if you are interested in purchasing a leaf.