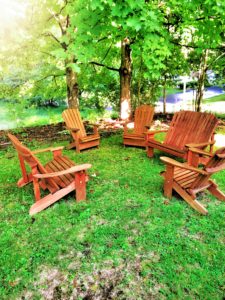 Our History
We are a Reform congregation located in Brattleboro, Vermont. In Hebrew, "Shir Heharim" means Song of the Mountains, symbolic of our commitment to practice and celebrate Judaism with creativity.
Who are we? We are newly-weds and empty-nesters, toddlers and elders, doubters and the devout. We are teachers and students. We are the non-Jewish partners and the newcomers to Judaism; we're those revisiting the comfort of our childhood rituals and those searching for something that might have been missing since then.
We welcome our guests and celebrate our simchas, we visit our sick and we mourn with our bereaved, we stand with the State of Israel and we care for our planet. We are more than a synagogue, we're a community.
Brattleboro Area Jewish Community…
Welcome home.
More than 50 years ago, a group of women in the Brattleboro area began to meet for Jewish Study. They organized holiday celebrations and social gatherings for the few Jewish families in the area. The Jewish presence grew and formalized.
In 2001 BAJC found the perfect property for the home we needed for religious observance, education, social & cultural events – a place for all generations, now and in the future.
In 2007 we renovated the farmhouse on the property to use as a synagogue and school. It is wonderful to have an active tangible focus for being Jewish here in the "rural Diaspora" of southern Vermont. Our space both indoors and out continues to grow and thrive more each year. Be a part of our history…come grow with us.
Our Mission Statement
Our mission is to provide a context and structure for people to be Jewish together in a rural environment. This community fosters Jewish pride and identity by participating together in religious, spiritual, educational, social and cultural experiences. We welcome anyone interested in participating and learning.
Membership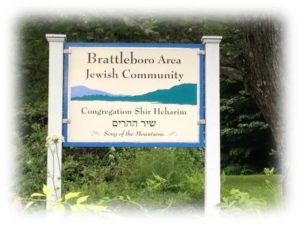 Do not separate yourself
from the community…
—Hillel, Jewish sage,
first-century B.C.E.
BAJC is a place for us all to call home and to celebrate the joys of Jewish life together with our families and friends.
If you value having a synagogue and congregation available in moments of joy and in times of need, please consider supporting BAJC with your membership. We have adopted a "no dues" policy that asks people to give from their hearts to support our congregation, so we can provide spiritual leadership and a Jewish home, Shabbat and holiday services, Hebrew School, cultural events, social events, holiday observances, Yizkor services, a cemetery, a monthly newsletter, other messages, a website, workshops, lectures and more!
At BAJC, everyone contributes to the synagogue's vitality. We ask members to contribute what they can, no questions asked! To find out more about how you can become a part of our community, please contact us at 802-257-1959 or email info@bajcvermont.org, or click on our Membership Information form and pledge form, below.