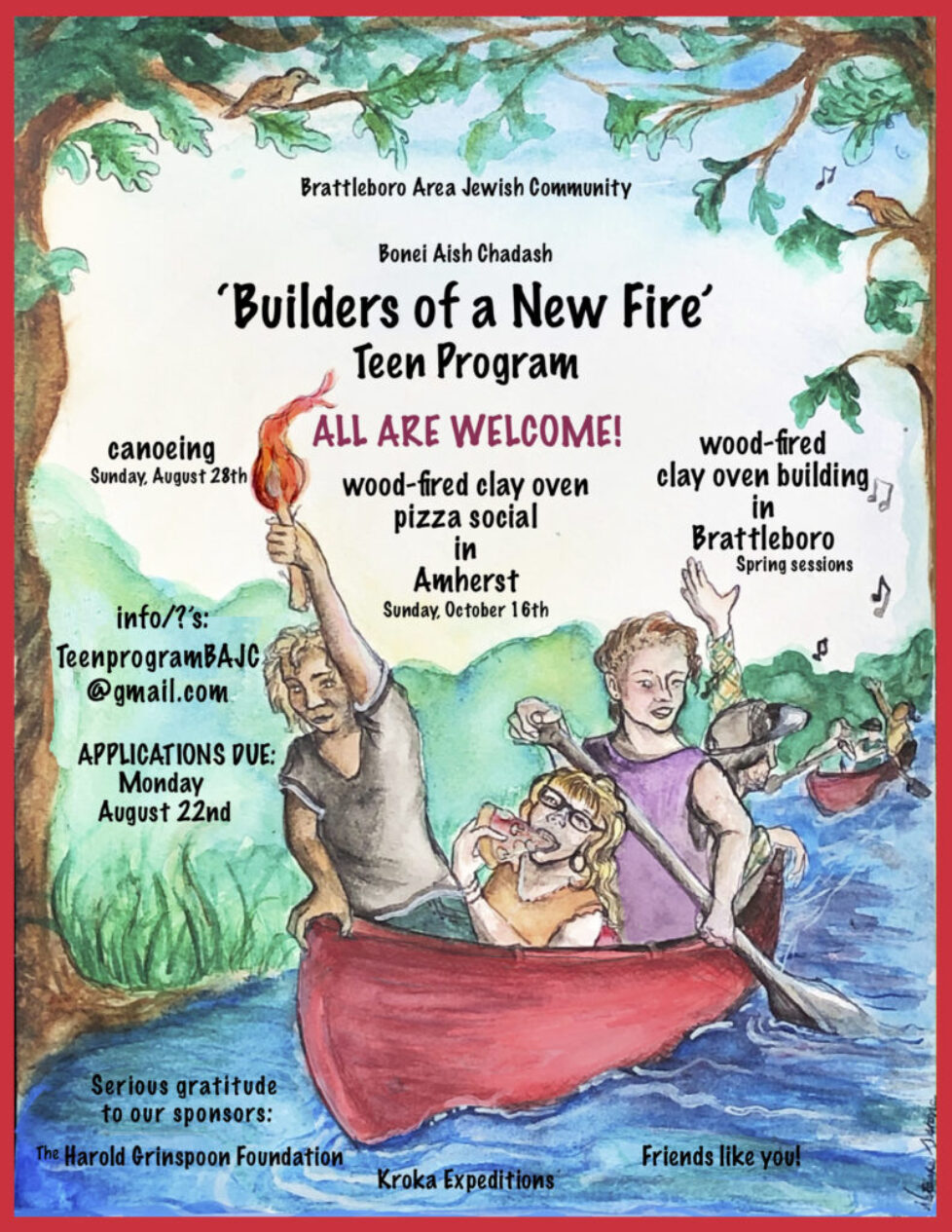 Bonei Aish Chadash, translated as "Builders of a New Fire," is a teen program welcoming all youth ages 13-17 who are interested in learning about our rich Jewish culture.  We are excited to build a diverse group of teen leaders as they engage in adventure, community building and fun. The program begins on October 16, 2022, with a visit to the Jewish Community of Amherst (JCA)'s garden and outdoor oven for a pizza social. Sam Coates-Finke of Backyard Bread https://backyardbread.com/, who coordinated construction of the pizza oven will give a demonstration. Two sessions in the Spring of 2023 will be devoted to building an outdoor oven at BAJC with Sam.  The teens will gather at least once during the winter with activities to be determined.  The culmination of Bonei Aish Chadash will be a pizza and dance celebration with friends which includes making pizza in the new outdoor oven.  Hours for high school community service graduation requirements can be received through these program activities.
Tuition for Bonei Aish Chadash is on a sliding scale: $100-$500, but no one will be turned away due to lack of funds.  Please inquire about scholarships.
For more information or to register for Bonei Aish Chadash, contact teenprogramBAJC@gmail.com
Major funding for this program was provided by the Harold Grinspoon Foundation.