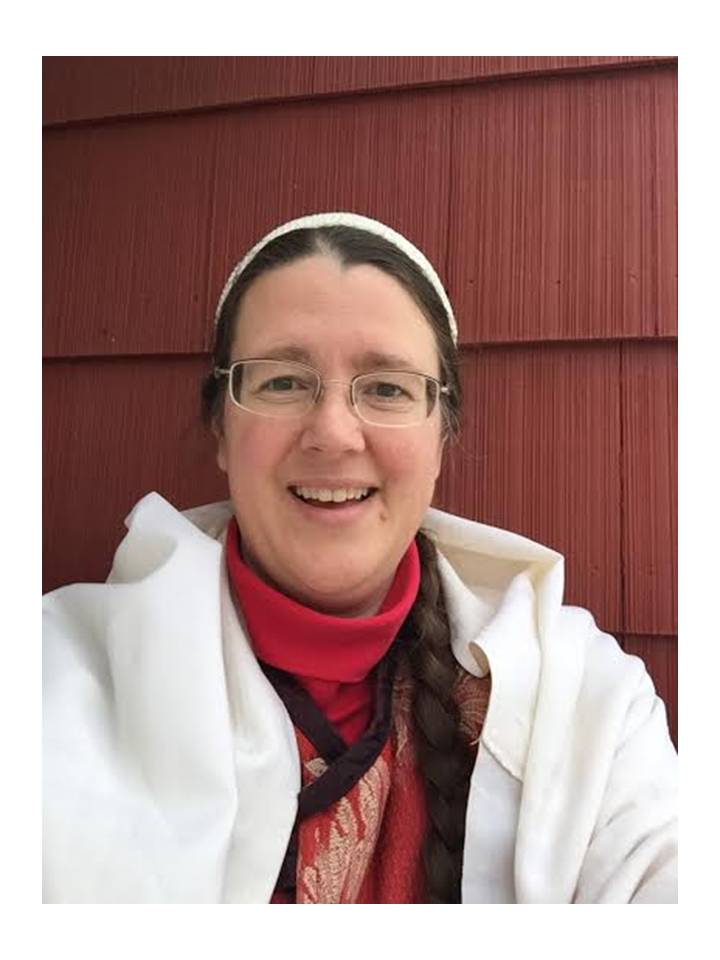 Shalom and welcome!
It is my great privilege to serve as the cantor and spiritual leader of BAJC. Since our Hebrew name is Shir HeHarim – Song of the Mountains — it seems appropriate that the BAJC has chosen a cantor to lead the congregation. This is a community that loves Jewish music in all its forms. I am very honored to share in that love and to "sing a new song to Adonai" every day with our diverse and vibrant membership.

Of course, music is only a piece of what I do as BAJC's spiritual leader. Working with BAJC's members and leaders, I strive to guide and grow our Jewish life together in these green hills where I grew up. It is a special joy to share in every aspect of the lives of our rural community – whether leading services, conducting life cycle events, offering guidance and emotional support, creating rituals for important life transitions, teaching classes for all ages, exploring interfaith connections, or just getting outdoors to breathe in the spirit of Adonai on our beautiful acres of woods, fields, and stream. I am deeply committed to facilitating learning and mutual support among Jews of all backgrounds. BAJC is affiliated with the Union of Reform Judaism and I believe the URJ's message of diversity, inclusion, and social justice is vital in today's world.

Please feel free to contact me by e-mail — kate@bajcvermont.org — or phone — (802)380-1677. I am honored to hear your stories, to share the BAJC vision and my own path within Judaism, to respond to questions about Judaism, to support you through difficult times and rejoice in your simchas, and, most important, to get to know you.
I look forward to connecting!
Cantor Kate
Cantor Kate Judd received her Masters in Jewish Education and her ordination as a cantor in May, 2015, from Hebrew College, a pluralistic seminary in Newton, Massachusetts. She has studied voice and chazzanut (traditional cantorial singing) with Cantors Charles Osborne, Lynn Torgove, and Brian Mayer. Cantor Kate comes from Marlboro, Vermont, where she attended Marlboro College, graduating in 1982. In 1987 she received a graduate performance degree in classical voice from the Longy School of Music, where she studied with Sanford Sylvan. As a classical soloist she has appeared throughout the New England area. Cantor Kate also has taught voice and the Alexander Technique since 1991. She has served as BAJC's spiritual leader since July, 2012. She lives nearby the synagogue. In her leisure time she enjoys gardening, reading, and oil painting, among many other interests. She and her late husband have close family in the United States, Canada, and Israel.