Welcome Center Coffee/ Refreshment Break
BAJC has a great opportunity to raise money, have fun, and make new friends this fall.  We were lucky to get a slot for Coffee Break at the Welcome Center (on I-91, just south of Exit One) on Thursday, October 10th.  The fundraising committee is preparing for the big day, but needs lots of assistance from BAJC members to make it a successful fundraiser, especially since it is on the day after Yom Kippur and the start of a holiday weekend!   Volunteer now to donate two hours (or more!) of your time to greet people and serve goodies, and/or to donate needed items, such as brownies, cookies, cupcakes, bagels, cream cheese, butter, gluten-free items, cheese and crackers, yogurt, half-n-half, milk, coffee, individual hot chocolate packs,  doggie treats,  ice, cooler chests, and more.  If you can't be at the Welcome Center during the day, you could be a huge help at the shul to help unload leftovers and equipment at the shul at the end of the day. Every BAJC member can contribute to this fundraiser in some way!
Go to https://www.signupgenius.com and sign up there, or call Deb (802-275-6124) or Wendy (802-258-3883) to volunteer. They will give you more details about what is needed and times for drop-off and pick-up and will be happy to keep track of who is volunteering and for what.
We really need your help, so please get on board early for this event! 
HEBREW SCHOOL REGISTRATION
Now is the time to register your children for the 5780 school year. Please send the registration form you received to BAJC, either by email or post as soon as you can. Tuition is due in full by September 8th, when classes start.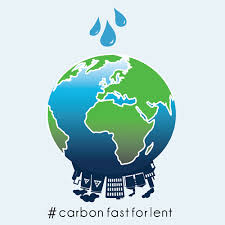 What's Next on the BAJC Social Justice Agenda?
By Laura Berkowitz and Jim Levinson
Some years back our Brattleboro Interfaith Initiative developed the idea of a "carbon fast" which church members could do during Lent – one eco-friendly action a day. The idea has gone viral. Just Google on Carbon Fast.
But why should this idea be limited to the church goers?!? Why not commemorate the month of Elul – before the High Holidays (a time of reflection and preparation) with a BAJC Save-The-Planet-for-our-Kids action program. This means that every morning during Elul, BAJC members and others who sign up would receive an "action" to carry out during the day.
Here are some examples:
      Remove one light bulb from a light in your home (without creating an unsafe situation).

      Ensure that your cell phone charger is unplugged when not in use. Many electronics and appliances continue to draw power even when they are off.

      Set a timer for 5 minutes before your shower, and see how your normal shower length compares.

      Only run your washing machine when you have a full load. Using the cold water setting saves energy.

      Take a walk in your community. Greet your neighbors with a smile. Listen to the birds, look at the trees, and feel the rain, snow, or sun on your face. Rejoice in all creation!
 This would, of course, be publicized in our newsletter and message and through local papers and other media outlets – including by our Compassionate Brattleboro committee.  The Brattleboro Interfaith Leadership Alliance may do the same in its congregations during Lent. Let's lead in bringing this lovely awareness activity to our local faith communities!
Let's put BAJC on the Social Action map!